we have the perfect vehicle to suit your needs.
Our 16 & 19 seat minibuses are perfect for short or long distance small group travel. Fitted with 3 point Seat Belts and Air Conditioning, they provide comfortable travel with the option of a large boot space which is great for airport transfers!
Our 31 seat midi coach is a great choice when your group size is not big enough for a full size coach. With Air Conditioning, Reclining Leather Seats with 3 point seat belts, WC and DVD, our 31 seat midi coach is a perfect for a comfortable day out!
The pride of our fleet, ranging from 49 to 61 seats, our Executive coaches are a comfortable and classy way to travel. With Air Conditioning, WC and Hot Drinks facilities, Reclining Seats (with 3 Point Seat Belts available on request), DVD / Radio / CD and Microphone facilities available, our Executive Coaches deliver a fantastic experience for your group!
From 53 to 57 Seats, our Standard Coaches provide superb group transport for both local and long distances! With Air Conditioning, Reclining Seats with Seat Belts (3 Point Belts are available on request) and Radio / PA systems, our Standard Coaches are the perfect choice when Value for Money is more important than those little extras.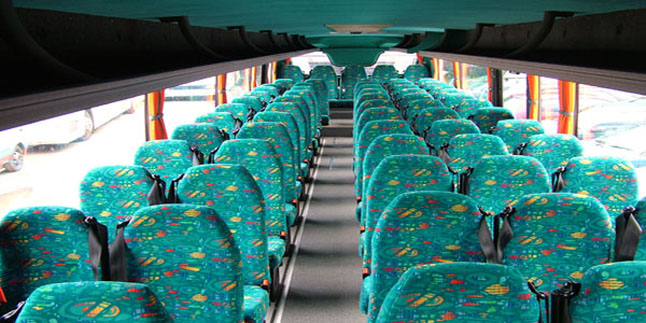 From 70 to 83 Seats, our High Capacity Standard Coaches are the obvious choice for large school groups looking for that perfect balance of Value for Money and Comfort. All our High Capacity coaches are fitted with 3 Point Belts and Air Conditioning and, with up to 83 seats, they provide the opportunity to combine classes.
Why hire 2 coaches when 1 of ours will do!
From 74 to 85 seats, all fitted with seat belts, our Standard Double Deck Buses are the best way to transport large groups locally!
With 82 Seats, our Executive Double Deck Coach provide the larger group with everything you would expect from an Executive Coach.
With Air Conditioning, Reclining Seats, WC and large luggage space (rare on Double Deckers), our Executive Double Deck Coach really fits the bill!